ALL ORDERS ARE TO BE PAID PRIOR TO SHIPMENT. WE ACCEPT ALL MAJOR CREDIT CARDS.
CALL RYAN  TO DISCUSS THE BOARS: 209.604.2082 • CALL STACEY TO PLACE YOUR ORDER: 209.604.2542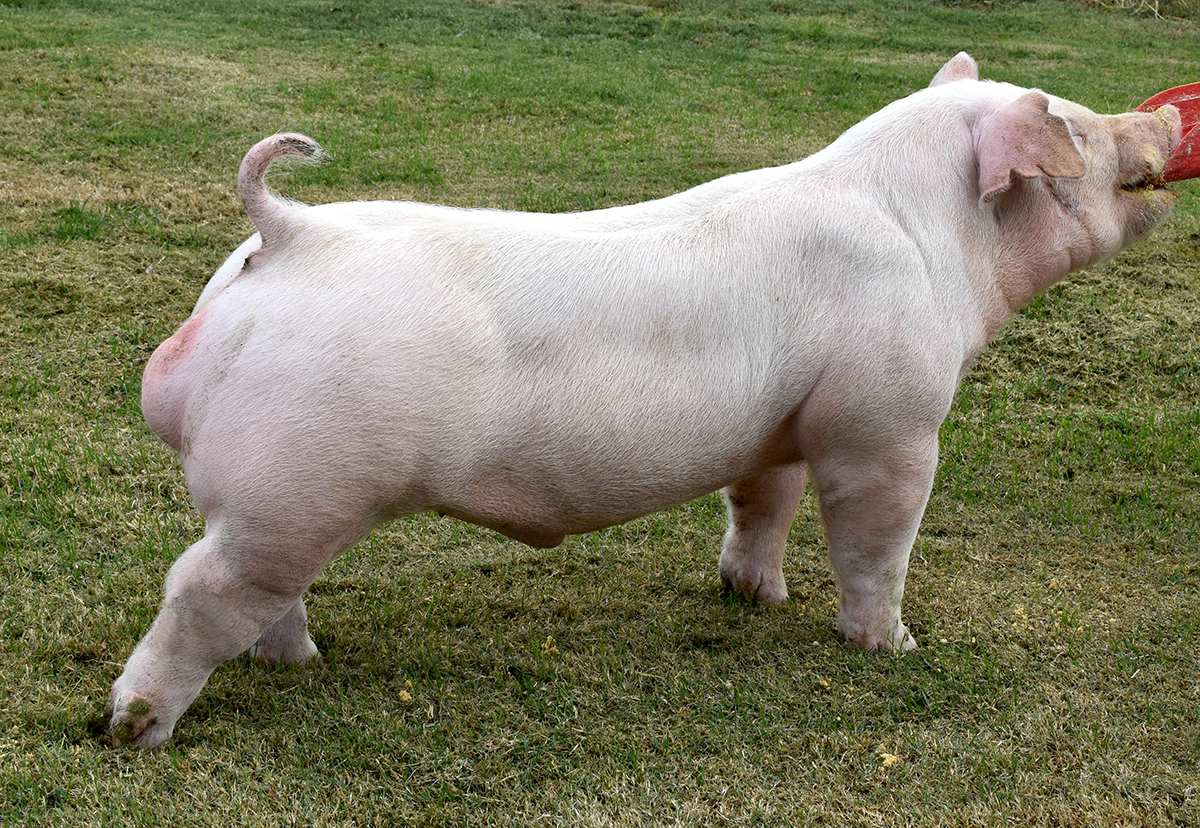 Perfect Fit x Box Office 
Same dam as our Champion Chester Boar at the 2021 Fall Classic (WD40 at Purple Power)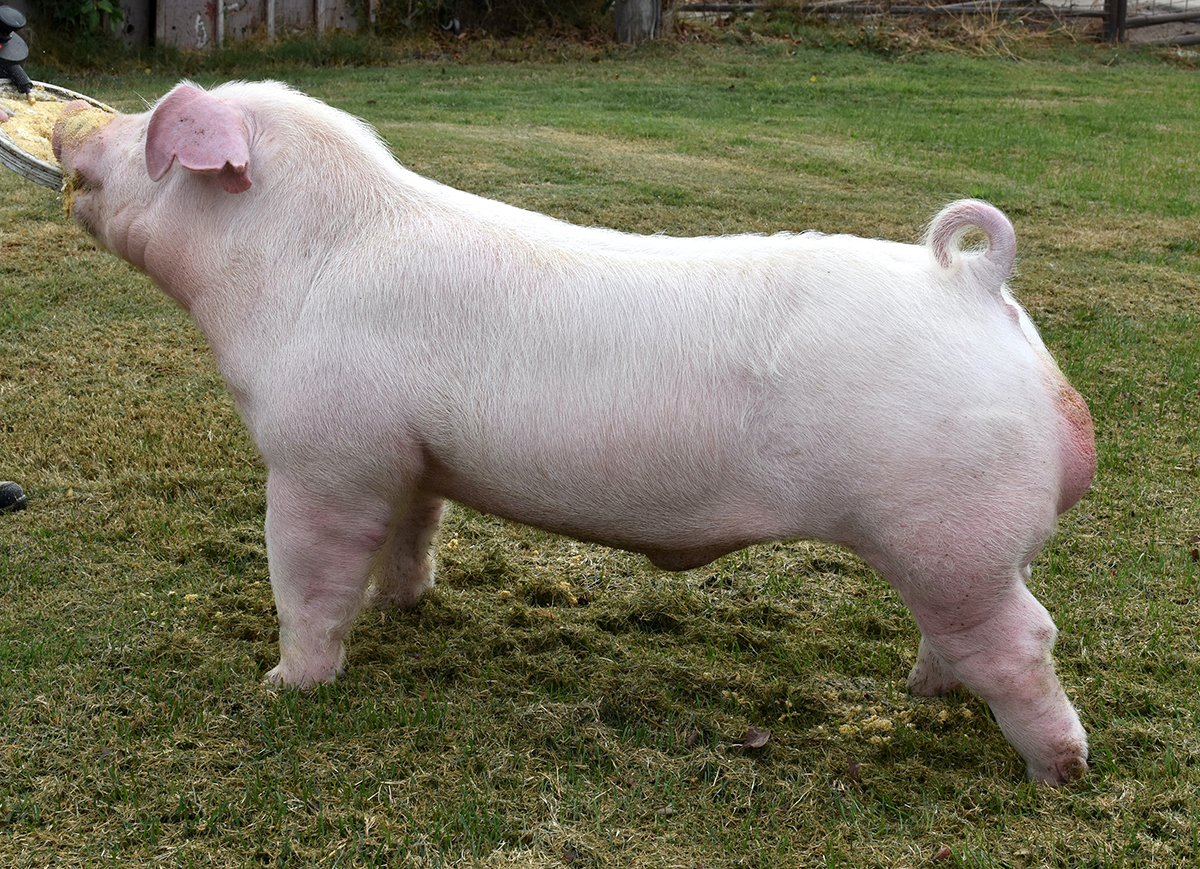 Perfect Fit x Box Office 
Same dam as our Champion Chester Boar at the 2021 Fall Classic (WD40 at Purple Power)
Last Kiss x Eclipse x Visionary
Stress: Negative
Stone x Undisputed x No Fare
Stress: Negative
$300/dose
Dirty Secret x Droppin' Swag x Droppin' Swag
Stress: Negative
$300/dose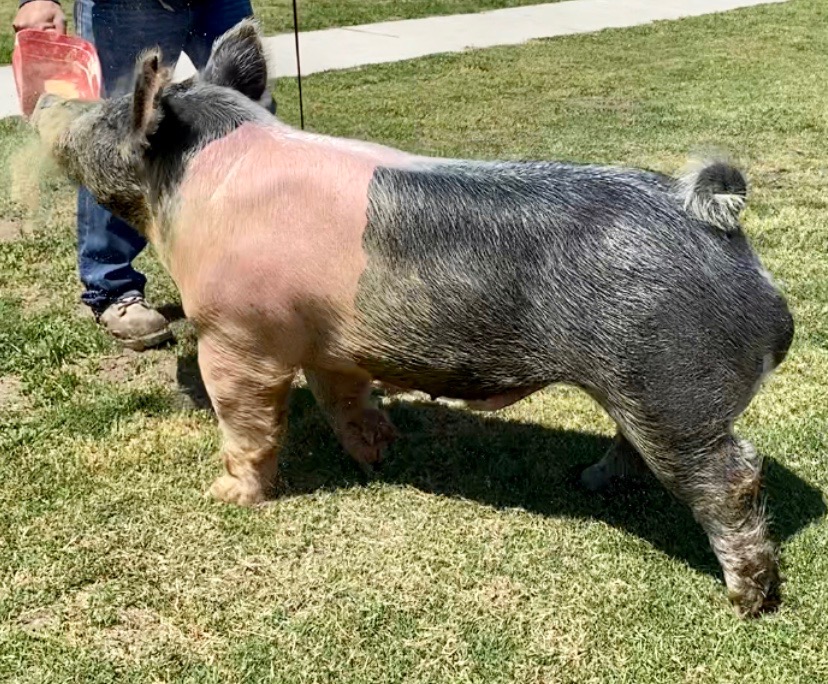 Last Kiss x Walks on Water x Sky's The Limit
Stress: Negative
$300/dose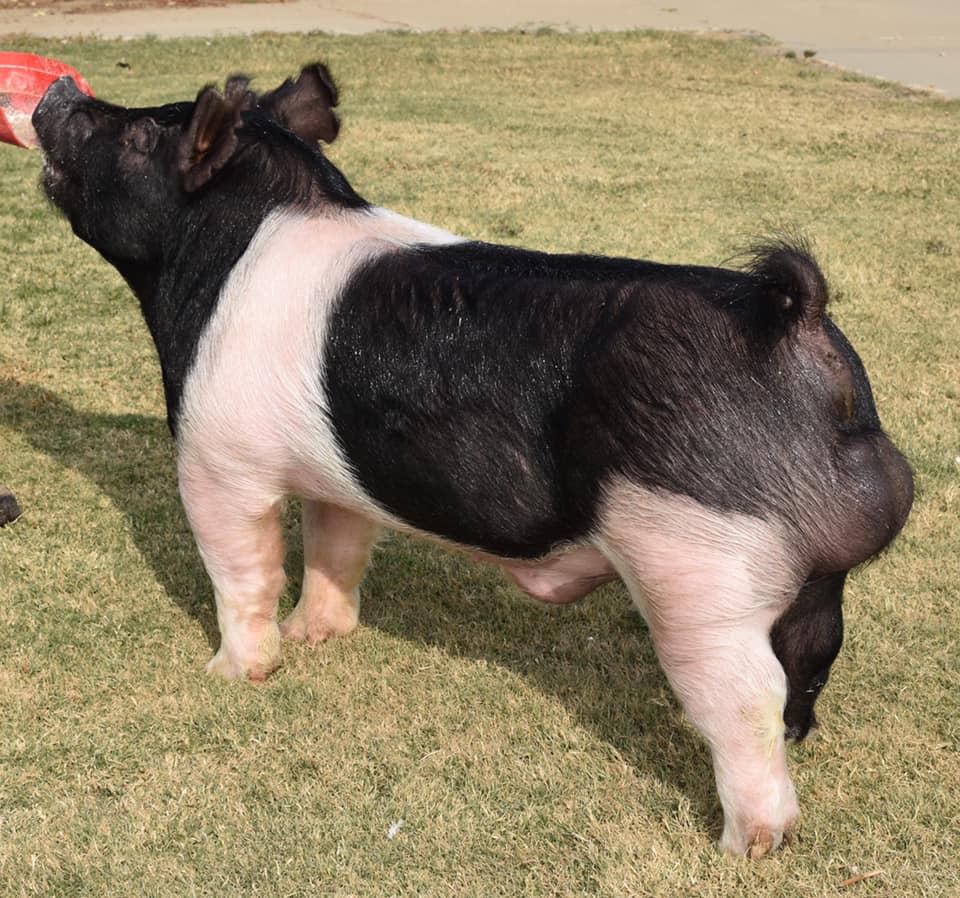 Drop Shot x Sharpe Dressed Man x Visionary
It's been roughly 6 years since we had a Drop Shot pig...got lucky one day and was able to get him collected. The old man still had it! I always said Drop Shot was before his time and evidence of this boar might be right! This guy has show barrow written all over him, big huge hind leg, ideal frame work, short back, athletic and as high headed and cocky as you can make one!!!
$300 per dose
Stress: Negative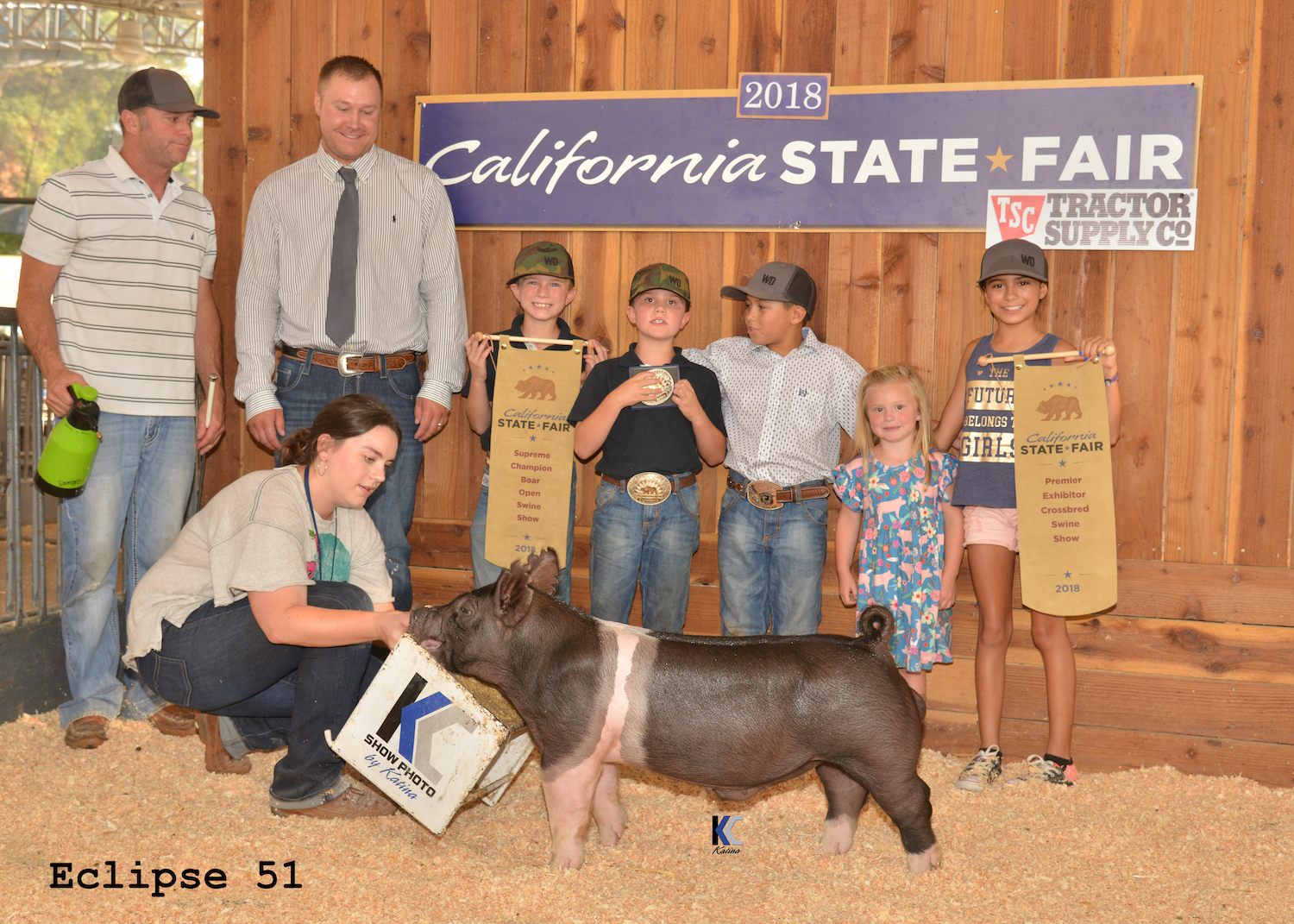 Eclipse x Double Vision x Double Cross
Stress: Negative
$300/dose
KMS x Big Affair x Rated R
One of the last KMS boars before he past at HH! Very thankful to Jessie Heimer for sending use some semen out of KMS to make this great boar! This hog is outstanding in so many areas...didn't want to pic good but he is very unique in his build, structural correctness, with great shape and look, heavy boned and as free moving as you can make one, tall front bigger hog but still as power and a very potent pedigree!!
$300/dose
Stress Negative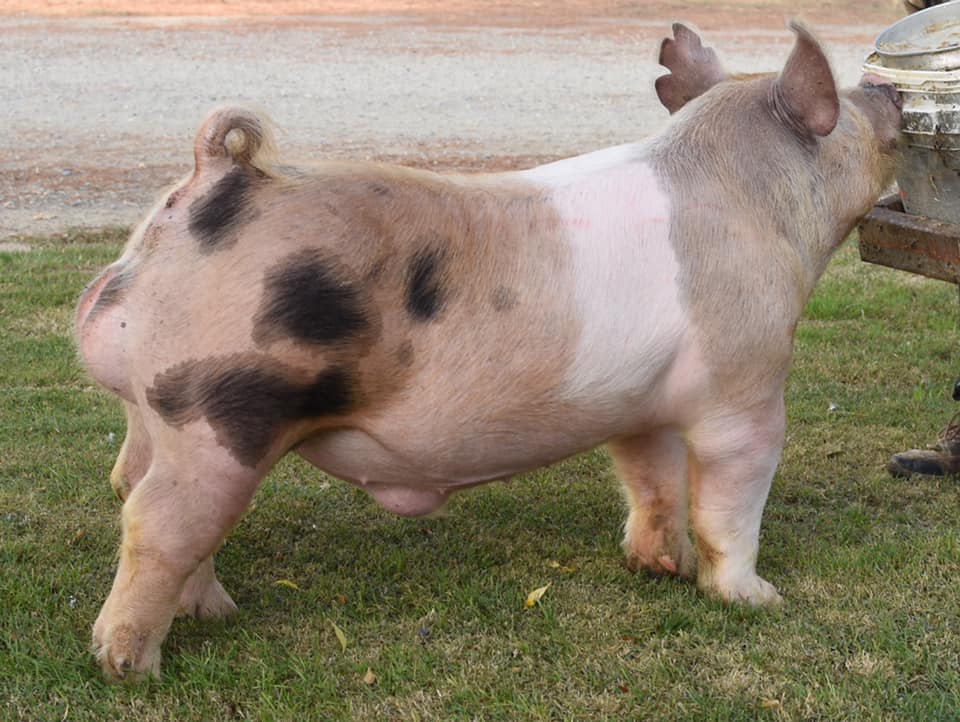 Mob Squad x Droppin Swag x Droppin Swag
Without a doubt the biggest legged boar we have made but still good pasturen! Killer look, ideal length great depth of body with a foxy ear set and head! Major changer with those extras!
$300/dose
Stress: Negative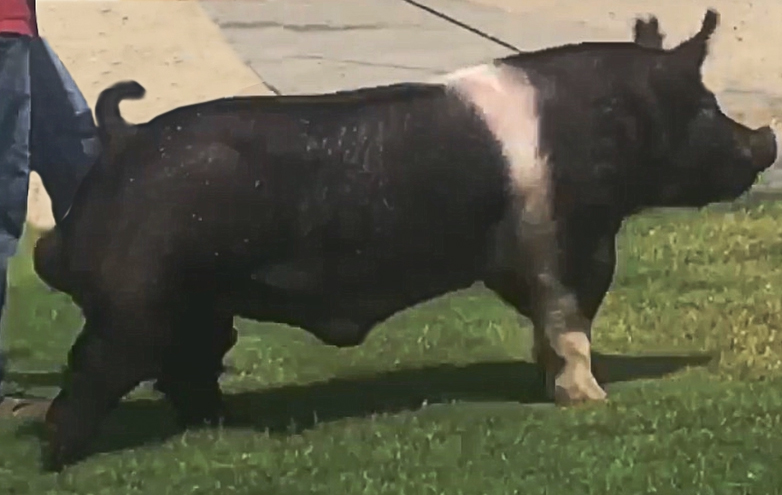 Distinct x Visionary (Callin' Dibs littermate sister)
Shares the same Dam as Wide Open (WD boar sold to Heimer/McCoy/4K)
Stress Negative
$300/dose
No Fare x Drop Shot
Big Affair is the sire of Sky's the Limit ($380,000 WORLD RECORD Champion Crossbred Boar at the 2013 Fall Classic) 
Rule 51 x Drop Shot x Double Cross
Visionary x Big Sky x Double Cross (Dam is littermate to Sky's the Limit Mom)
Touch Down x Point Maker 72-7 x Colt 45 Mom (HH Fantasy)
Droppin Swag x Triple Crown x Head On